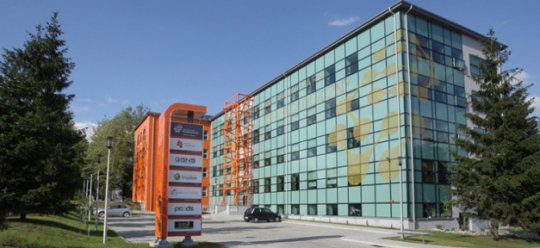 Kielce Technology Park (KPT),
despite short period of operating, is recognised as an engine of economic development of Kielce and Świętokrzyskie Region. 
It is a place oriented for innovation and creativity, but above all, the place opened for cooperation with businesses from all over the country. 
The companies operating in the KPT can benefit on the one hand from park facilities, and on the other hand from tax benefits. The KPT offer always responds to individual needs of potential collaborators.  
 
KTP consists of a 
Technology Incubator
and a 
Technology Centre.
The first was established with special regard to young businesses. Its advantage is well-equipped and attractively – located infrastructure,  preferential rent and wide range of business and development services for starts-ups and micro-enterprises. The Technology Centre offers a modern production hall, a laboratory and an office building.  
KTP converges both scientific and business environment,
which allows for the opportunity to commercialize research results. It is also the place where international initiatives are organised. 
It is planned that the Park will set up group of incubators in the coming years (one of them is considered for IT industry) and establish a venture capital fund.
An additional advantage of KPT is its good  location. The KPT has
good transport links
with constructed express roads to Lodz, Krakow, Warsaw and Lublin. 
More information about the Park can be found at:
www.technopark.kielce.pl