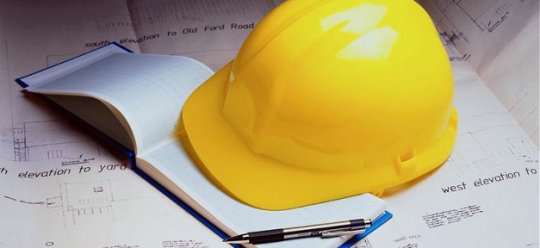 Construction industry
The construction sector, which until a short while ago recorded record profits, began to feel the effects of the SARS-CoV-2 virus pandemic. In the Swietokrzyskie Region there was a slowdown in the upward trend in the sold production of construction. Rich deposits in mineral resources, the availibility of experienced staff, appropriate policy in the field of profiled education and professional help from local authorities are the advantages that guarantee success for future investors.

In the 1st quarter of 2022, the construction output amounted 1.257 billion PLN (it has doubled compared to 1st quarter of the 2021).
Relatively low salary costs are an important feature of the construction industry in the Swietokrzyskie Region, which creates attractive conditions for investing in this sector. The average gross monthly salary for the construction sector in Kielce in 2022 amounted to PLN 4763 gross.

Construction companies account for almost 25% of all local companies. This share has almost doubled in comparision to 2001. Most of this companies are one-man companies, but there is no shortage of foreign investors and strong Polish entities with their headquarters here:
In 2022, in the Swietokrzyskie Region, 3353 entieties of the national economy were registered in the construction industry. Most companies are owned by self-employed persons (above 70% entieties operating in Kielce in 2022).

The potential for the development of the construction sector in Kielce is also associated with the availability of highly qualified personnel and regional traditions. Swietokrzyskie Region is an European leader in the extraction of gypsum (100% of the domestic production), gypsum binder (88.4%), sulfur (71.7%), production od lime (38.1%), cement (32%) and crushed aggregate (24.8%), it is also an area rich in limestone, marble and sandstone deposits.

The potential for the construction sector development in Kielce is associated with easily accessed qualified personnel. In Kielce there are 20 thousand students, 2.7 thousand of which are on technical courses. The City also offers access to mid-level technical staff with vocational education: about 1.6 thousand students attend secondary vocational schools.