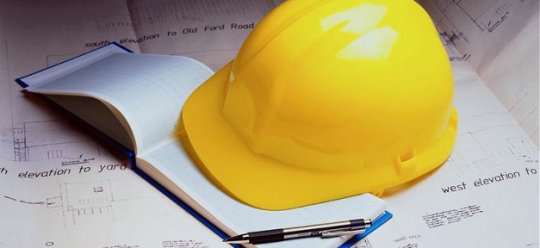 Construction industry
In 2012, the increasing trend in sold output of construction industry, observed in recent years,  slowed down in the Świętokrzyskie Voivodeship. At the same time,  the sales value of construction and assembly output increased. The industry quickly recovers its dynamics, particularly in the segment of road and bridge construction. Rich deposits of mineral resources, the availability of experienced staff, appropriate policy in education and vocational training, and, finally, assistance given by local authorities are the advantages which ensure successful investing.

In 2012, the construction output amounted 5 355.0 million PLN (increased by 9.1% compared to the previous year), while construction and assembly output was 3 021.1 million PLN (an increase of 12.6 %).

 The number of completed dwellings increased in 2012. It was the third consecutive year in which the increase in the number of dwellings completed was recorded, however the rate of increase was lower than in previous years.

An important feature of construction industry of the Region, providing attractive conditions for investment is in this sector, are relatively low labour costs. The average gross monthly salary in the construction sector in Kielce was 2 818,32 PLN (2014).

In Kielce there are foreign construction companies such as the Swedish company Skanska S.A., but also a group of large companies with Polish capital develops successfully. The top rankings companies in the services and construction are:
On the whole, 3 119 construction companies are registered in Kielce (10.93 % of all business entities functioning in Kielce; 2013). Most of the registered entities in the construction sector belong to individuals conducting economic activity.
Świętokrzysko-Podkarpacki Construction Cluster
is an important initiative that indicates the dynamic development of the sector.The cluster was established in January 2010 as a joint initiative of construction companies operating in the Swietokrzyskie and Podkarpackie Regions. The companies have been cooperating with each other as well as with local government units and public administration. The aim of cooperationis to create mechanisms to enable and facilitate access to knowledge, to transfer and implement the latest technological advances, and to reduce the cost of on-going operations by streamlining the exchange of information between the companies – the members of the construction cluster. Currently, the cluster managed by the Staropolska Chamber of Commerce involves 22 construction companies, regional chambers of commerce and the Kielce University of Technology.  
The potential for the construction sector development in Kielce is associated with easily accessed qualified personnel. In Kielce there are 41 thousand students, 2.7 thousand of which are on technical courses. The City also offers access to mid-level technical staff with vocational education: about 1.6 thousand students attend secondary vocational schools.