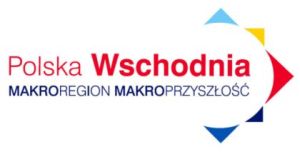 The Programme of Economic Promotion of Eastern Poland, under
Measure 1.4 of the Operational Programme Development of Eastern Poland
, is carried out by long-term and consistent communication activities that will result in a systematic increase in economic competitiveness and attractiveness of the area, i.e. companies, products, services, capital, cities, places. 
The main objective of the program is
to increase interest in the economic offer of five regions, and thus accelerate the pace of socio-economic development the Eastern Poland in line with the principles of sustainable development,
which is a strategic objective of the Operational Programme Development of Eastern Poland. The project will be implemented in the years 2014-2020. 
The main objectives of the project are: 
to increase the inflow of foreign direct investment in the macro-region

to increase the interes of Polish companies in investing in Eastern Poland

to stimulate the export of products and services form Eastern Poland

to support the business tourism in the macro-region
The program is part of the statutory activities of PAIiIZ which promotes Polish economy and regions, including the regions of  Eastern Poland. 
 
Project web page: whyeasternpoland.eu