Investors carrying out new investments in Poland can benefit form the
"Programme to support investments of high importance for the Polish economy for the years 2011 - 2020",
adopted by the Council of Ministers on July 5, 2011. 
The support is provided in the form of a grant on the basis of a 
bilateral agreement
concluded between the Minister of Economy and the investor. The agreement lays down detailed conditions for the payment of the grant, which is paid proportionately to the degree of fulfilling investor's commitments. 

Support can be applied exclusively by entrepreneurs planning investments in the following priority sectors: 
 
2.     electronic sector with household goods
3.     aviation sector
4.     agricultural sector
5.     biotechnology sector
6.     modern services sector
7.     research and development
The Programme provides support for initial investments in two cases: 
 
System przewiduje wsparcie inwestycji w dwóch przypadkach:  
1. Support for creation of new jobs (employment grant)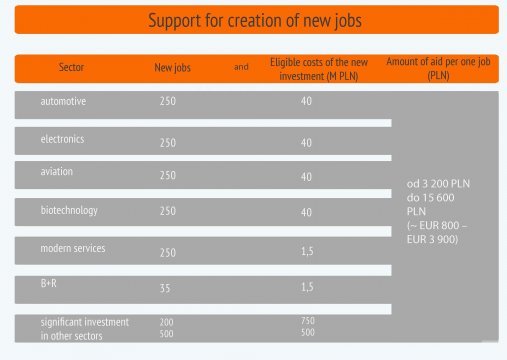 2. Support for new investment (investment grant)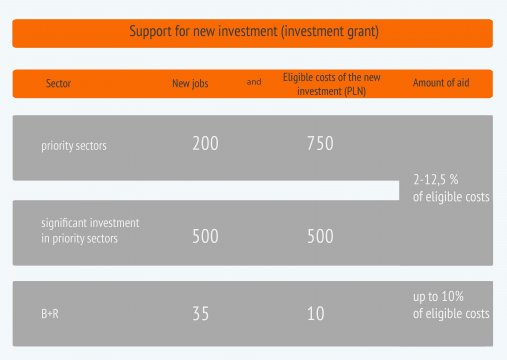 Procedure to award the support: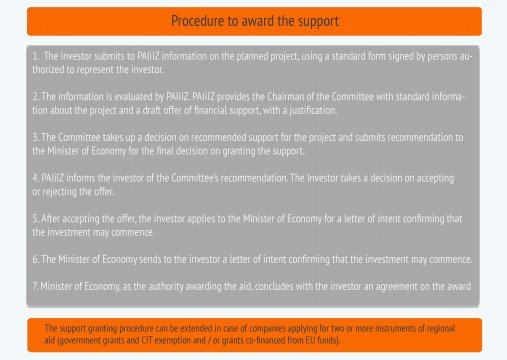 Information source:
Polish Information and Foreign Investment Agency
.
More information and attachments can be found
here
.